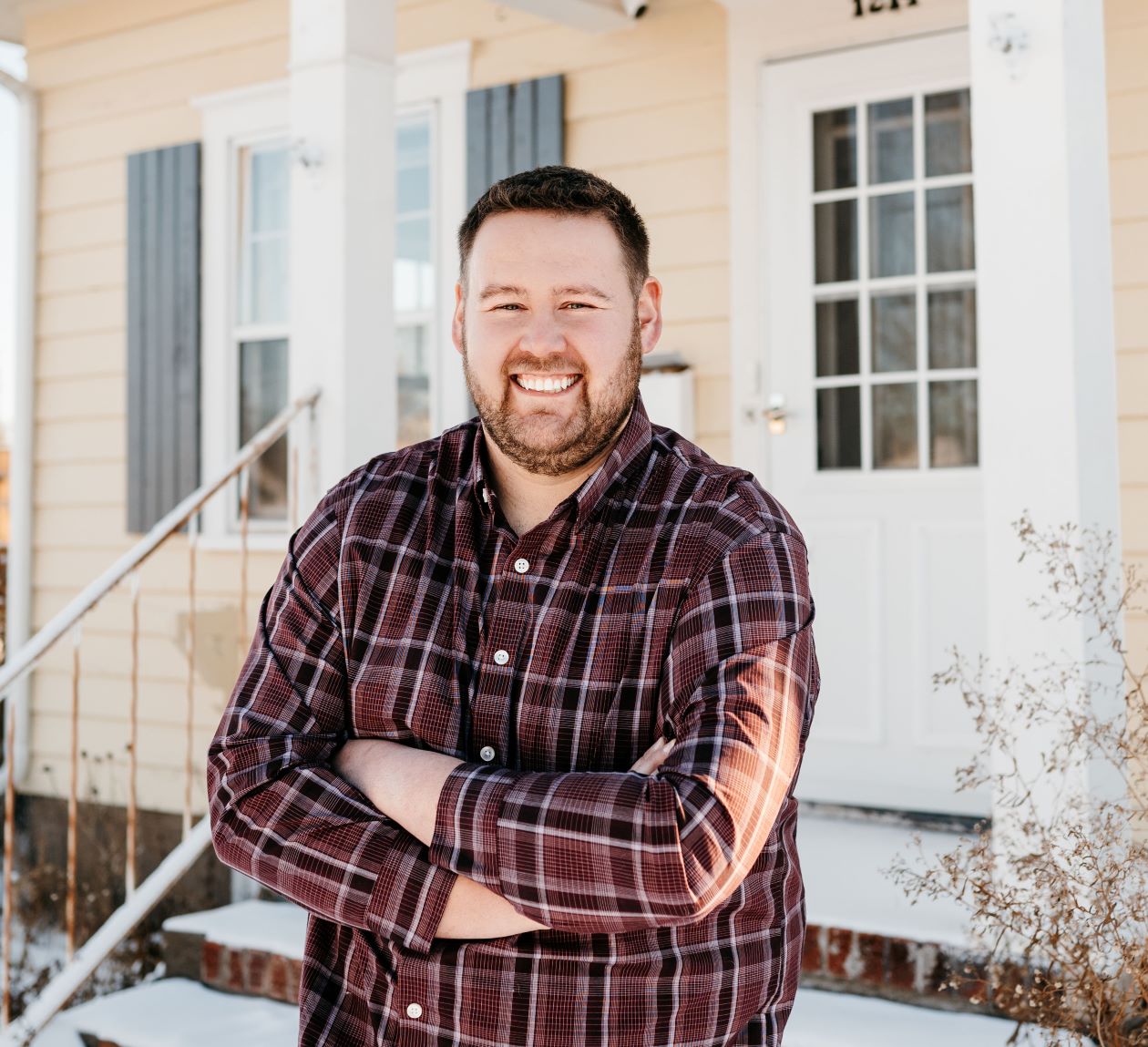 Highly Recommended
1/21/2023 - davesmithuk51 Sold a home in 2022.

I have sold three houses over 33 years but this was the best interaction with a real estate agent I have ever experienced — by far. On November 2nd, 2022 I was considering the sale of my home. This would be a challenging operation on many levels. I had 3 weeks to remove over 100 bags of garbage, replace the front door, do essential repairs and hire help for deep cleaning. Then to pack and move all possessions into a storage facility. Once the house was on the market I had to leave the country and conduct all transactions on line from two foreign countries. Under this stressful situation I popped into Adolphson Real Estate to get a second opinion. Adam was at the front desk and was keen to see the house that same day. So we drove out to see the property. It had been left in a huge mess by the person who had been living there (declared uninhabitable). Adam not only assessed the condition and fair value of the house but also assessed my personal situation. He proposed a deal: he would help to share the physical work in return for my choosing to list my property with Adolphson. Adam's knowledge of the local housing market was critical in knowing how to position the house in the market, especially the ask price. His experience in house construction and carpentry was helpful in focusing our energy and in avoiding "project creep". Using his pickup truck and a trailer we did multiple runs of trash to the Transfer Station and to the storage unit. He also found good homes for several pieces of equipment and even helped me to sell my car (we had to pump up the tires and connect a new battery first!). He found a lady to help me clean the kitchen and bathrooms — she made them sparkle! Just a few days after listing we got a very good offer that met our price. There were some challenges with the offer but Adam helped me write an acceptable counter-offer. He took care of the required repairs himself. Once I left the country Adam found a good Title company with expertise in handling remote document completion. I was able to sign papers in Germany and then while in England for the closing. Adam has an infectious can-do attitude, is very personable, honest and trustworthy. He goes beyond the call of duty to complete the transaction. I have no hesitation in recommending him to assist with any real estate transaction.

1/13/2023 - rikkiruhanen9 Sold a Single Family home in 2023 in Cloquet, MN.

I couldn't have sold my house with anyone other than Adam Paulson. It's hard to even put into words how amazing he is. From making repairs on the house before closing (and bossing the roofing company around lol), to taking care of snow removal before showings and after BOTH snowstorms, he went above and beyond to make sure I had peace of mind throughout the whole process. He truly cares about his homeowners and making sure that every detail is perfect. AND he was available for every stupid question I had no matter the time of day. I cannot recommend him enough, he far exceeded my expectations!

12/5/2022 - thepschwarz Bought a Single Family home in 2022 in Sturgeon lake, MN.

I have been working with Adam Paulson for the last three years. He has been working to find an investment property for me. He has shown us multiple investment opportunities and even though we declined a few, he continued to follow up. When he found the perfect opportunity for us, he handled the paperwork, and we were able to be the first to put in an offer. If you are looking for a new home purchase, or an investment property. I cannot think of anyone I would trust more to find that property for you than Adam Paulson. Thank you, Adam, for your persistency and hard work.

12/2/2022 - taylor jeremy2 Bought and sold a Single Family home in 2022 in Lincoln park, Duluth, MN.

I feel fortunate to have had the opportunity to work with Adam on my real estate journey. He is always available and had the answers I needed. I found him to be knowledgeable of not only the real estate process and regulations, but of the current market as well. He made himself readily available to give me a tour of properties at a moment's notice. He has made the experience seamless and I would highly recommend him for your buying or selling needs

12/2/2022 - ajl55720 Bought a Single Family home in 2020 in Cloquet, MN.Adam was awesome to work with. As a first time home buyer, I was very unfamiliar with the process and was intimidated at first. He answered all of my questions and made buying my first home a great and memorable experience. I highly recommend working with him! He is very responsive and knowledgeable.

"Our realtor was Adam Paulson and he was fantastic. Adam, from the very start, established a partnership with my wife and I, keeping us "in the loop" on all the steps in the sale process and, told us what to expect along the way. He made reasonable suggestions for preparing the house for sale and

 

offered to help complete them, sometimes finding vendors for us. He communicated with our buyer's agent and when we closed everything was in order – the closing was effortless for us. I highly recommend Adam as your agent."

"Adam demonstrates very fine qualities which include extreme patients, kindness, generosity. Intelligent young man who worked with me for over one year to find this house, and it was perfect. Always available when problems came up, he had the answers to all of my silly questions. I consider him

 

a friend, we do lunch now."

"...had some minor repairs that needed to be done before I could close on the house...Adam recommend an expert repair person that was very reasonably priced and he got the job done quickly...closing went smoothly after that...I'll be calling on Adam in the future for all my real estate

 

needs...highly recommend Adam Paulson!!!"

"Adam was my realtor and he is incredibly knowledgeable. He always has a smile on his face and is very helpful in the long process of buying a home. This was my first home and it went very smoothly. Thank you Adam!"

"We had Adam as our realtor for the sale of our home . Adam was excellent at taking pictures of our home, and great at helping us through the sale process. He was so easy to work with, and was always available whenever we had any questions, and we had contacted him many times. Always pleasant and

 

happy to help us. He sold our house very quickly, and we are very happy with the job that he did. We would recommend Adam to anyone as a realtor."
PENDING

$174,900

With the beautiful Oak hardwood floors, freshly remodeled bathroom and kitchen, and fresh paint throughout, all that's left to do is move in. You'll...

Bed

2

Bath

1

Parking

1 car attached garage

Sq Ft

748

Price Per Sq Ft

$233.82

Year Built

1950

Lot Size

.28 Acres

Type

Single Family Home

View