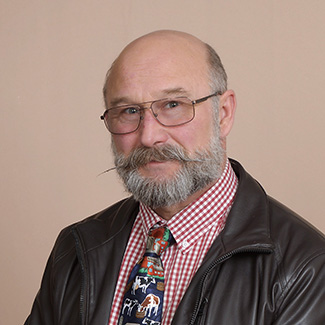 Gerald Gorbet
Gerald Gorbet has over 20 years experience in real estate and investing. He is licensed in MN & WI and is skilled in Buyer & Seller representation. He has found that working with 1st time home buyers is most rewarding. For the last several years he has been an "Expired Listing Specialist" selling expired listings is his unique market niche.

Gerald Gorbet is a native of Central Wisconsin, having grown up on a dairy
farm, he learned the Midwest work ethic. Following high school, he earned a Degree in Farm Business Management from Mid-State Technical College in Marshfield, WI.

Gerald relocated to the Pacific Northwest in the mid 80's where he worked a
wide variety of occupations and acquired his real estate license in Oregon in
1996. He has gained experience in all forms of real estate from:
Agricultural, residential, hunting land, commercial, religious and waterfront
properties. Gerald also served his community as City Council President for
several years in Harrisburg, OR. Gerald earned his Principal Broker's
License, opened his own real estate office, eventually having nine agents
before selling the office and returning to WI.

Gerald acquired his WI real estate license shortly after returning and
actively marketed properties in and around the Marshfield area. He
consistently ranked with the top 20% of local Realtors in the area.

Gerald relocated to Duluth MN area in 2017, and
enjoys living in the country, traveling, hunting and fishing the many lakes and rivers in the area, whenever they get the chance.

Gerald looks forward to providing quality service to all buyers & sellers in
MN & WI.
It is not as important what I say about myself, it is important what others say about me.
This letter is in regards to the services that we received from Gerald Gorbet. Mr. Gorbet helped us with the selling of our previous home and the purchase of our current home.  During this process he was very accommodating and went above and beyond any services that we have received from a Realtor in the past. He answered emails and phone calls, even on weekends, and worked hard to resolve any questions and concerns we may have had. The process was easy and seamless. My husband and I are grateful for Mr Gorbet's services and we will use him again for any of our future Real Estate needs. We would, and have recommended him to our friends and family.  Regards, Jennifer Loiland, Iron River, WI
My wife and I recently purchased a property listed with Adolphson Realty in Cloquet.  Gerald Gorbet was our Realtor.  We feel Gerald went above and beyond in helping us through the buying process.  At the present time we live out of state and Gerald did a great job of coordinating everything all the way through closing.  He was very knowledgeable professional and personable.  We were fortunate to have him as our realtor... John & Kay Palkie
We just wanted to send you a quick letter to Thank You for getting our home SOLD.   As you know, we have had several real estate agents in the past working on selling our home, but it wasn't until we contacted you that we began to see a lot more activity.  The very last realtor we had, had moved out of our area so, because of the 2 very pleasant Expired listing Letters you had sent us showed us that you were willing to put in the extra effort needed to get our home SOLD.  Even though we had never met face to face, and because we were living in another state, the fact that we were able to accomplish the task of getting our home re-listed only via phone calls had made our job much easier.  While our property was actively listed, we welcomed all of your comments & suggestions in making the right decisions, & we firmly believe it was because of that & your very active involvement in following up on ALL of the potential buyer's interested, not to mention 2 open houses in rather inclement weather sometimes, substantially improved the amount of showings.  We are very pleased with the results you provided us, & also for setting p one of the most effortless closings we have ever experienced.  Thank you again for all of the effort you put into this, & we certainly highly recommend your services to anyone thinking of selling their property.  Sincerely, Ed & Linda Peko.
We had taken our property off the market, we had listed it for a year with a Real Estate Realtor, who didn't seem interested in promoting, selling & showing the property.  We had a 20 acre hobby farm, building &  home were in excellent condition, not yet 15 years old.  The property was off the market for (3) three months.  During that time a person we knew had sold his property & told us of a Realtor who works for Adolphson Real Estate.   We were told he's honest, will sit down & talk with you, will also listen to you.  Ask questions about the property.  Plus he does advertise the property.  This person we contacted through Adolphson Realty Estate was Gerald Gorbet.  Gerald did make an appointment, was on time, walked through the property with my husband, then we did sit talk, price, why we wanted to sell, because the children area grown & married, downsizing is what we need to do.  We did sell within (5) five months, he kept us informed & did walk us through the sale. Thanks from the Revels.
Through a lender, Gerald was recommended to us to use as our Realtor.  We called Gerald & started the process of house finding.  My husband & I were unfamiliar with what was done in the process of purchasing a house & Gerald guided us through step by step going at our pace.  We never felt rushed & that we were not important.  Gerald treated us as if we were his number 1 clients.  He took us through a lot of houses & didn't give up until we found the one that fit our families needs the best.  We would recommend his services for anyone that is in the market of purchasing a home.  Thanks again Gerald for helping us make our dream of owning our own home a reality.  Christi & Matthew Berdan
My name is Robert Dumonsau, I recently bought some property through your Real Estate Agency.  I am writing to inform you that your agent, Gerald Gorbet did an excellent job for me & for your sellers Mr & Mrs Kostic.  Gerald is very personable & honest, he acts as a human being & was patient through out all of our problems.  The deal he brokered between the sellers & myself has been exceedingly satisfying.  I would highly recommend your Agency & Gerald Gorbet in the future.  Thank you, Robert Dumonsau, Iron River, WI
My husband & I worked with Gerald Gorbet to sell our house in Cloquet, MN.   We thought that being an hour & a half away from our house during the selling process was going to be quite a challenge, but with Gerald on our side he was able to navigate us through without much difficulty.  We contacted him on a Saturday & he dropped what he was doing to come out & meet us very quickly.  We felt he was very knowledgeable about what buyers in the area were looking for.  During our initial meeting he walked through the house with us & provided lots of ideas on what would help our home sell quickly.  He is also honest & direct in his communication, letting us know what might turn buyers away from our listing.  This was very important as we felt very informed on our decisions for changes for the property.  Gerald is a great listener & communicator.  Every time we contacted him he was quick to get back to us whether it was by phone, text or email.  Gerald kept us informed of the feedback potential buyers were leaving regarding our house.  during the whole process we were able to complete al necessary paperwork electronically which was a huge benefit for us as we both work full time & driving an hour & a half to sign papers frequently was not ideal.  Gerald was able to find us a buyer more quickly than we expected & we closed on the sale of our house 1/15/2020.  We would definitely recommend Gerald Gorbet to others.  Thank you, Rachel Chupurdia.
We wanted to send you a quick follow up letter in regard to the sale of our home at 1601 South Palmetto Ave, Marshfield, WI.  Home owners like us often consider the advantages & disadvantages of attempting to sell a home personally or whether to engage the assistance of a professional realtor.  This decision is not an easy one to make however given the many hurdles sometimes required to sell a home we found your assistance in guiding us through this process invaluable.  We simply had no idea that the requirements of individual home buyers could be so variable & so diverse.  Your assistance at helping us navigate all of the options as per those making purchase offers on our house was especially appreciated.  In addition, we wanted to thank you personally for being an excellent listener & facilitator when things were a bit confusing to us.  As a home owner-seller it at times is not easy to follow all of the issues associated with appraisals, purchaser lending requirements, inspections, city utility requirements, showings, offers, counter offers & the like. Thanks so much for your patience & we truly appreciated all the help.  Sincerely, Patrick C. Hoffman.
We would highly recommend Gerald Gorbet as a trusted  skilled Realtor.  Gerald was very helpful to us as first-time homebuyers using a VA loan.  We were in constant communication with him & felt comfortable asking any questions.  He made himself available to us whenever we needed help.  He helped us schedule showings at times there were convenient for us.  We were able to find homes with his help that were within our budget & met our list of needs & wants.  Gerald walked us through the process & made suggestions to us that helped us get the home of our dreams in an extremely hard home-buying market.  We would recommend Gerald Gorbet as a Realtor with years of experience & great customer service.  Sam & Justin, Veteran First-Time homebuyers, Duluth, MN.
We wanted to thank you for your help in our endeavor to find & get established in our new home.  Being that we were/are out of state, you were a great help in taking us through & explaining the home with pictures & your own personal views  The immediate return of phone calls & emails were very much appreciated.  Also, the offer to help us if we need anything since we cannot be there, was a very nice & considerate gesture.  We would be pleased to recommend you to anyone looking to buy or sell a home.  Regards, Gloria & Terry Palmer, VA Home Buyer.
Active NEW PRICE!

Solon Spring, Wisconsin 54873

$19,700

This wooded lot is located on the corner of Cut Off Rd & Plantation Rd. it is a long narrow lot apprx. 101′ x...

Lot Size

3.06 Acres

Type

Land

View

Active NEW PRICE!

$13,900

Best deal in town!! A nice buildable lot in Minong, apprx .71 of an acre. apprx. 105′ x 296′ each. 105′ of street frontage...

Lot Size

.70 Acres

Type

Land

View