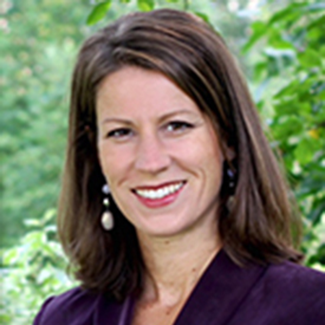 Julie Antonutti
Hello! As a full-time real estate agent, my job is to make the process of buying or selling a home an enjoyable experience for my clients. Growing up on a dairy farm instilled in me the value of working hard, and I pride myself on being honest and genuine. Having minored in journalism in college, I understand the importance of excellent communication skills and know that follow-thru is key to any successful transaction. I love my job and I hope that you consider working with me to buy or sell a home. I look forward to hearing from you soon! Thank you!
Highly Recommended
Julie was the perfect agent to guide us through buying our first house! As first-time homebuyers, the process of finding a house to buy was pretty daunting to us. Julie made the whole thing a breeze with her tireless efforts. She was always reachable for any questions, constantly sifting through listings that suited our needs, and honest with her thoughts about houses we toured. Our closing was a complicated series of events, but Julie handled everything in stride. We felt supported every step of the home-buying process- and after. We would highly recommend contacting Julie to help you find your dream home!!"  754m4tzgkh 4627 Otsego St Duluth, MN 55804
Julie was FANTASTIC to work with on buying my first home. She was very knowledgeable, and always took the time to explain processes that were new to me. Julie would always inform me of new homes on the market and check in to see how I was feeling about homes we had already seen. I would definitely recommend Julie to anyone looking to buy or sell their home.  jarvis allie93  1303 Dewey Ave Cloquet, MN 55720
Julie was awesome to work with.  The process took a while to find the right home, but she was encouraging and with us every step of the way.  Persistent is an understatement; when working with Julie, we truly felt that she had our best interests in mind and she worked with us at all hours of the day to navigate us through the crazy market.  We are fortunate to have worked with Julie and would highly recommend her to anyone looking for a home.  Brent & Em.
Julie assisted us in selling our home that she originally helped us buy 4 years prior. Her keen eye helped us get over asking price on our home in multiple offer scenario, while only being on the market for a handful of days. After the sale of our home, Julie was on top of any listing that came on that fit our wish list. She was able to find us our dream home in record time! Julie has been hands down amazing. Her excellent communication with us during this entire process made selling and buying in this crazy market a breeze!  cmski26
Julie Antonutti is extremely knowledgeable and professional.  She's willing to go above and beyond to find the perfect home, complete with solid advice and coaching.  I highly recommend her with zero reservations. cindypenny125
Julie was a big help in my house hunting journey.   The housing market is crazy right now and she was honest and optimistic and paid great attention to detail.  She was always available and right on top of everything my wife and I asked from her.  Honestly everything I needed from a realtor in my first home buying experience.  I would highly recommend her to anyone! Travis Jennissen
I felt really comfortable working with Julie.  I asked a lot of questions and expressed a lot of emotions during the whole process, and I never once felt like it was an inconvenience to her.  She was really responsive and did what she could to help move the process along.  I would definitely recommend her!  jjennissen1708
Julie was knowledgeable, kind and helpful.  She worked around our busy schedule consistently, and made sure we ended up in the home that was right for us.  My girlfriend and I  have absolutely zero complaints. DarGiancola
Julie did such an amazing job finding our dream home!  She is kind, caring and knowledgeable.  We could not have asked for a better realtor.  She made sure that all of our questions were taken care of and answered in a timely fashion.  Very excited to be moved into our house!  Olivia Gotshald
Julie is an excellent realtor to work with!  She goes above and beyond to help you find the perfect home.  She is trustworthy, patient and extremely knowledgeable.  In today's crazy market, she made purchasing a home stress free and a fun experience!  I would confidently recommend Julie to any client interested in buying or selling a home.  bmudek
Great to work with, answered all my questions when needed and was very thorough/knowledgeable about anything that came up.  I would recommend to anyone looking for a house. jmalleryiii
She was absolutely amazing! She was all about finding the right house for me.  I would recommend her to all my friends who want to buy a house.  I would definitely have her again, she's just a very down to earth person and has a great sense of humor.  Like I said before she was an absolute joy to have as a realtor.  I loved how she would give ideas for like paint colors what kind of flooring, window coverings, it was a wonderful experience.  karenproffitmandoli
Julie was flexible and creative when helping me look for a house that was a good fit for me and my young son.  She took time to search the market and shared new listings with me often.  She also provided references to other properties that been previously sold and insight to the market for a first time buyer.  She guided me through the entire process.  She's caring and very helpful!! melgebhart7
Very knowledgeable, timely, took time to explain things, friendly, courteous, my list of positive attributes of Julie could go on and one.  Highly recommended by me.  mbunnyjo
She went the extra mile for me and coordinated many of repairs and findings on the inspection.  She also helped prepare the home to move it fast.  I am very please and even though the process was a bumpy one she stayed in contact and helped me get the best offer!  Kari Sky
Julie was incredibly hard-working and dedicated!  I could not imagine anyone doing a better job as my realtor.  She was professional, king and is very devoted to her clients.  Zuser20190519193637623
Julie was an excellent choice for our move!  She knows the market, the area and has all the professional knowledge we were looking for.  We would highly recommend her to all our family and friends.  Kelli Ambers Perrault
Bought a Single Family home in 2022 in Cloquet, MN. I couldn't have chosen a better advocate for our family. She took our needs and our family into consideration every step of the way. She answered all of our questions, big or small. She made our first experience with a realtor absolutely unforgettable. I wouldn't recommend anyone but her.

Highly likely to recommend

5.0. 

06/18/2022 - bbottila. Sold a Single Family home in 2022 in Esko, MN. Julie was wonderful to work with during the process of selling our home. She was always honest with us, prompt with replies to our questions, and made selling our home an easy, low stress experience. I would recommend Julie to anyone looking to purchase or sell a home. 
This agent currently has no active listings..
Check back soon.